White Mountains Waterfalls
Every spot on the trail has its own beauty. All you have to do is to slow down enough to see it. Real beauty is found in the big moments of our lives and in the tiniest corners of our lives as well.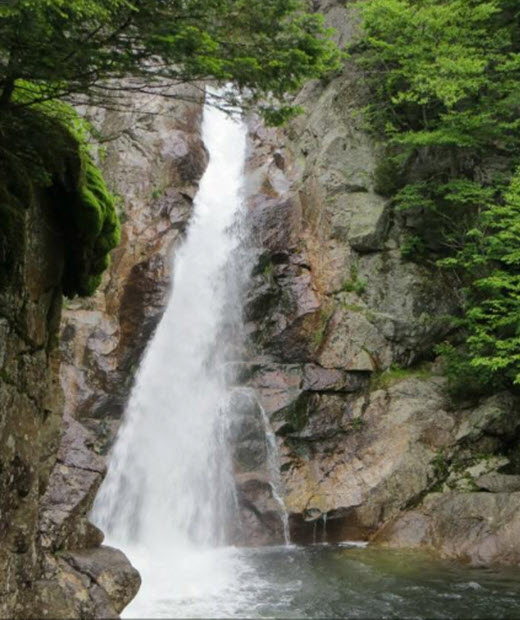 Glen Ellis Falls Jackson, NH
Park on one side and go through a tunnel under the highway. The views just keep getting better. There's one vista near the top of the falls, from there, you head down 60-100 stairs to the bottom of the falls. Rocks can be slippery so wear proper footwear.
Young and old can enjoy this short walk with a big pay-off – a beautiful 70-foot waterfall! This is a great add on for a day in the White Mountains.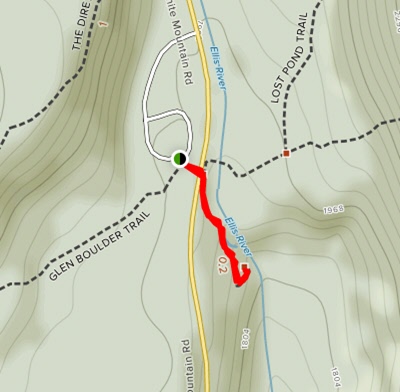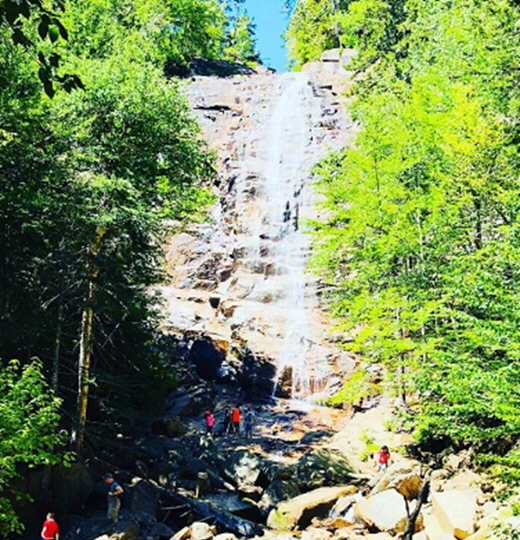 Arethusa Falls near Bartlett, New Hampshire
Arethusa Falls Via Bemis Brook and Arethusa Falls Trails is a 2.8 mile heavily trafficked out and back trail located near Bartlett, New Hampshire that features a waterfall and is rated as moderate.
The trail is primarily used for hiking, walking, and snowshoeing. Dogs are also able to use this trail but must be kept on leash.
Of all the White Mountains Waterfalls this one is the tallest.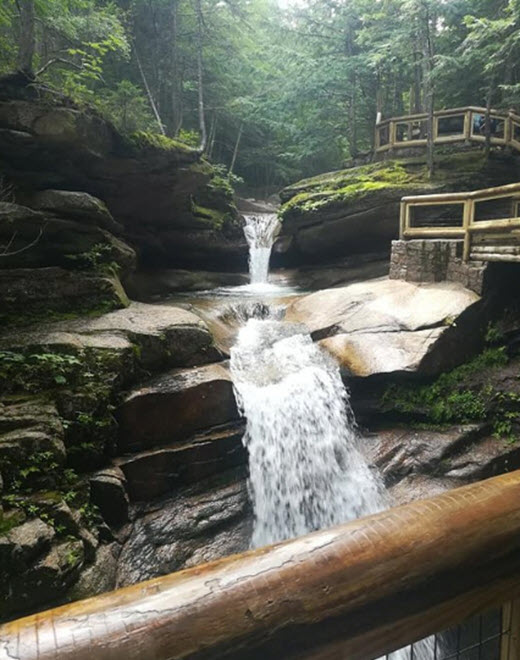 Sabbaday Falls Conway
A 15-minute walk leads you to Sabbaday Falls. The falls are a series of cascades in a narrow flume. The total drop is 35 feet. The upper punchbowl drops 5 feet into a pool, and the main falls drop 22 ft. This is one of the prettiest places along the Kancamagus Highway.
The walk (not really a hike) climbs to several platformed viewing areas then returns down the other side. There are benches along the way.
Jackson Falls, Jackson New Hampshire
Over several hundred feet of brook, Jackson Falls cascades down approximately 100 feet of elevation. Although not dramatic in its drop, the falls splash over ledges and though boulders.
This section of the river is very close to Carter Notch Road right in the town of Jackson so no hiking is required.
A relaxing river and waterfall in the quaint little town of Jackson.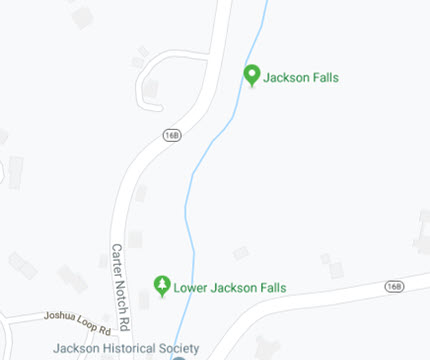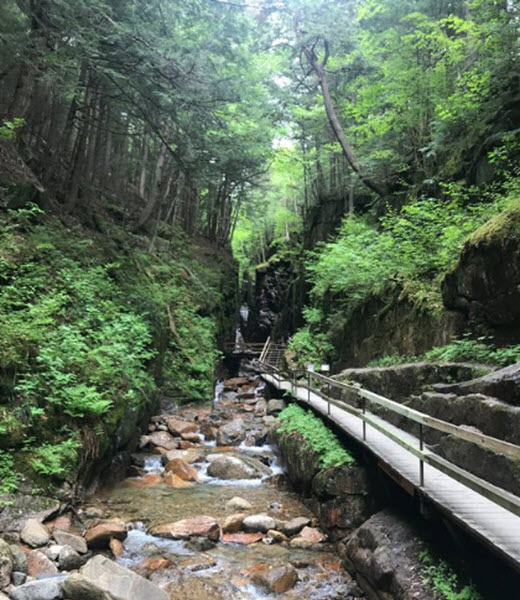 Flume Gorge Franconia Notch New Hampshire
An 800-foot gorge that extends from the base of Mount Liberty. If it has rained then the gorge will be even more fantastic! The waterfalls will be extra powerful!
The walls of the gorge are Conway granite and rise to a height of 70 to 90 feet and are 12 to 20 feet apart. A trip into the Flume begins and ends at the Flume Visitor's Center.
The walk includes boardwalks, bridges, tumbling streams, waterfalls, forests, and magnificent vistas. There can be a great deal of mist so wear sensible walking shoes, it can be slippery.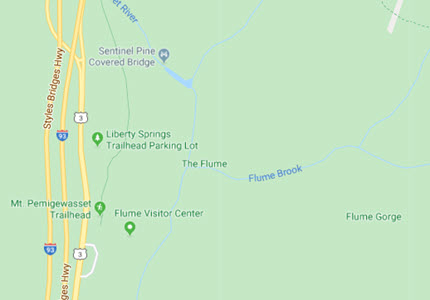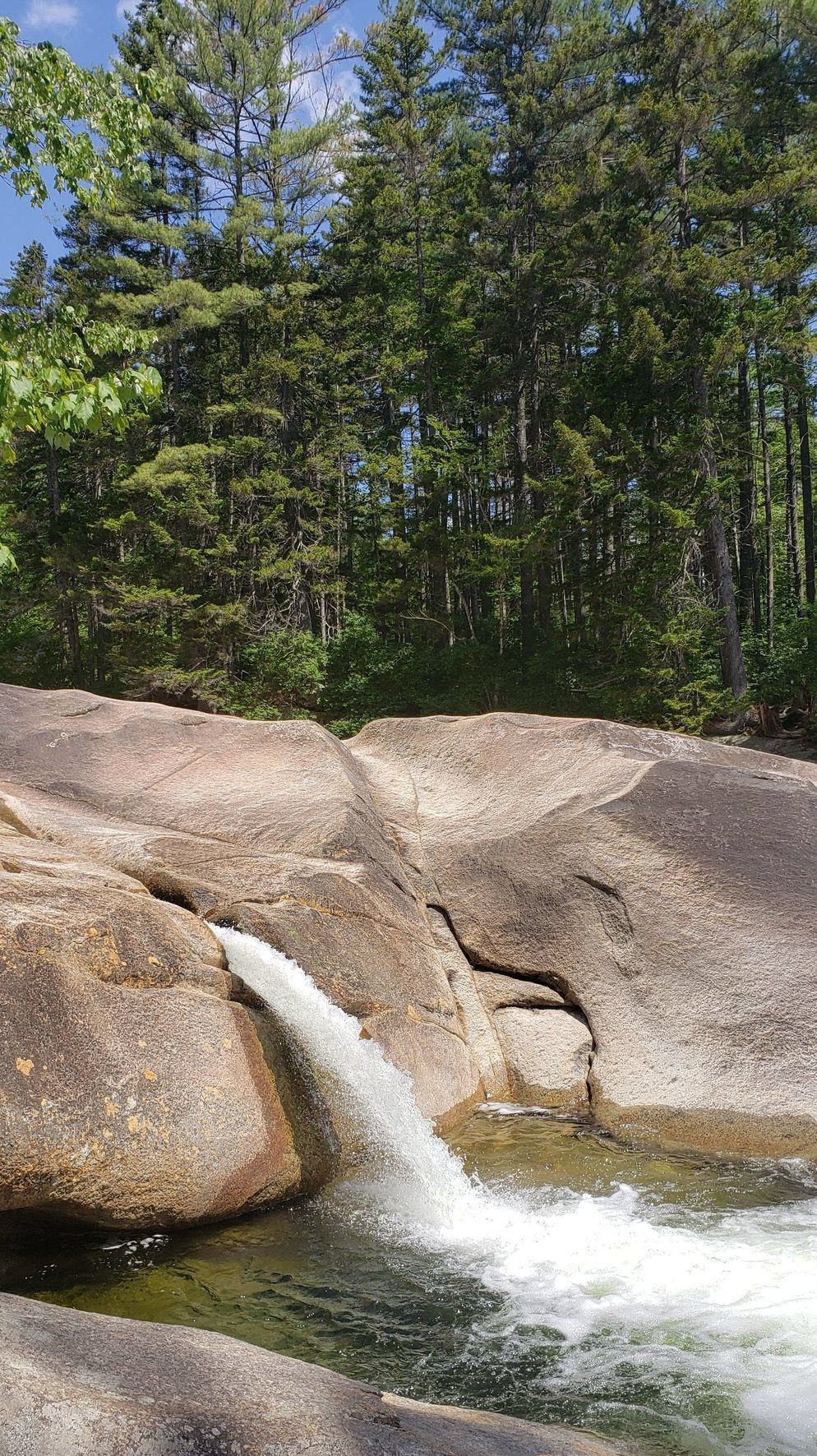 Franconia Falls in Lincoln New Hampshire
Water cascading over granite rocks in a superb mountain setting. It is a chute type of waterfall.
The Franconia Falls Trail is a 6.8 mile moderately trafficked out and back trail located near Lincoln, New Hampshire. It is fine for all skill levels. The trail is best used from April until October.
This state park is well maintained and a great place for families. The hike to Franconia Falls is not strenuous and the paths and walkways are safe.
Cascade Falls in Woodstock New Hampshire
Natural beauty abounds here. Bring a fully charged camera for some great pictures of a waterfall. The setting is tranquil. Enjoy the beautiful scenery. This is a nice stop and is highly recommended. It is a gem.
The falls are located on the Pemigewasset River in the downtown area. There is free parking. The falls area is a very nice place to picnic and take photos. On a hot day it is fun to swim or waterslide down rocks into pools.
These Cascades are perfect to just find a spot lay down a blanket and relax for an hour or so.
Be careful going into the water in the summer if the water level is high- it can be dangerous.